Lil Scrappy & Erica Dixon Celebrate Engagement With Photo Shoot… [PHOTOS]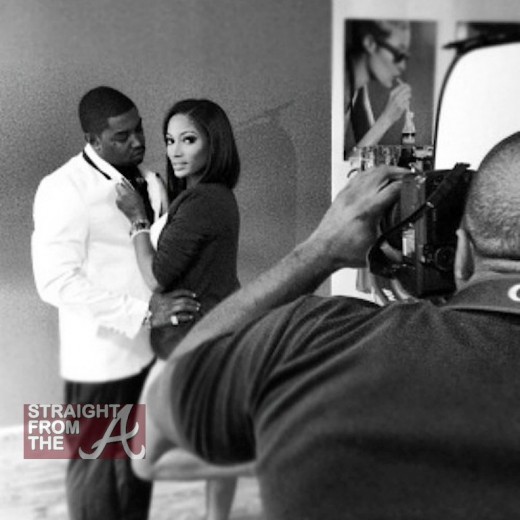 You may be shocked to learn that the tea I spilled about the engagement between
Lil Scrappy
and
Erica Dixon
is really real after all!
[READ:
Love & Hip Hop Reunion TEA! Scrappy & Erica Engaged?!
]
The couple is rumored to be giving the exclusive details of the proposal to Rolling Out Magazine and they posed for their first family photo shoot with the magazine to celebrate their upcoming union.
Dixon was spotted rocking her new diamond and the pair color coordinated along with their daughter Imani.
Photos below…
Do you notice anything on Erica's ring finger?
There's also some chatter about Erica taking Scrappy off of child support (for real this time). I guess it really IS cheaper to keep her huh?
[Sidebar: Since Scrappy calls
Shay "Buckeey" Johnson
his "BEST FRIEND," maybe she'll stand in as the Best Man... then again... maybe that should be reserved for Mr.
Joseline
!]
Welp…. let the ghetto wedding planing begin!!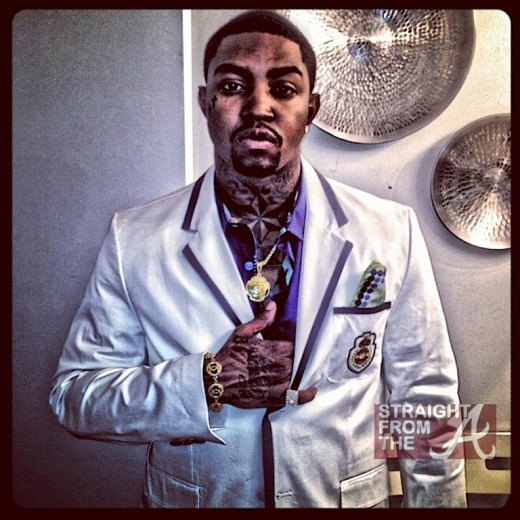 I wonder if Scrappy & Erica will have their own wedding spin-off?

fanMAIL: Erica Dixon and Lil Scrappy
Thursday, August 9, 2012
My regular readers know that I'm a fan of independent woman like
Erica Dixon
, who doesn't need a man to validate her. But if what I'm hearing is true, Erica was just following a script on
Love & Hip Hop Atlanta
. She's not a G at all. In fact, I'm told that Erica blows up
Lil Scrappy
's cell phone if he's 15 minutes late getting back from the convenience store.
Oh, and Erica and Scrappy live together, too. The Scrappy moving out of Erica's apartment, and the child support scenes were fake. I'm very disappointed in her.
Loyal reader
B.J.
writes:
Attached is a picture of Erica and Lil Scrappy during a rolling out photo shoot earlier today August 8, 2012. They both posted pictures to their instagram saying they were at a photoshoot throughout the day, even posting a picture of their daughter in the same outfit, but being very careful not to post pictures as a couple. Well heres a picture of the two lovebirds. Looks like Erica got her man back! Poor Buckeey, I know shes devastated. Still dont know how Scraapy put his paws on her after Flava Flav had his paws on her.