http://www.therichest.com/rich-list...ties-who-were-escorts-before-becoming-famous/
It can be a difficult climb for those who are able to find success in the entertainment industry. Very few people are blessed and handed jobs, finding themselves vaulted to celebrity status. Often times, the trek from the bottom to the top is one filled with many peaks and even more valleys. It is a trying time where people deal far more with failure than success. If you want to be an actor in the entertainment industry, be prepared to hear the word no. And you better get used to hearing the word no, because you're bound to hear it very often. It takes a thick skin to make it in the entertainment business. But more than a thick skin, it takes a keen strategic eye. Those who are dedicated are often able to find ways to overcome their obstacles and take their shot at stardom.
That's where the expression, "the casting couch" comes from. You want it bad enough? Well, then you got to work for it. Maybe you have to sleep around to finally get your break. Maybe you have to do things you never thought you would have to in order to have a shot at getting to the top. Either way, there are many celebrities who didn't have a path paved with gold on their way to celebrity status. They had to work their way up the ugly ladder of success and often times had to do things they weren't proud of. All of it was done in the name of getting by and trying to find their careers. For these 10 celebrities on this list, their sacrifices paid off big time! These are 10 Celebrities Who Were Escorts Before Becoming Famous:


10. Marilyn Monroe – The Original Bombshell
Via emaze.com
​
Norma Jean Mortenson, better known as Marilyn Monroe, was a blonde bombshell. The actress and singer exploded as a pin-up girl and sex symbol for the entire world. Before she sang "Happy Birthday" to President Kennedy, Monroe, at the tender age of 20, landed a modeling contract with Blue Book Modeling Agency. From modeling, Monroe moved on to acting. But Monroe didn't break through right away and she posed nude for photographer Tom Kelley in 1949 for just $50.
With the eyes of directors and producers upon her, it was reported that Monroe used to "hang out" with the men of power in the entertainment business for $500 a day. In some of the Monroe biographies written, numerous claims have been made that Monroe admitted to going on dates with men in order to get a good meal or extra money to pay the rent.


9. Brad Pitt – The Pool Boy
Via today.it
​
Brad Pitt is a big time star. The A-list actor was a Missouri boy who had dreams of being a movie star. Pitt arrived in Hollywood with just a hundred bucks in his pocket and hopes of breaking into the movie business. He had good looks and a suave attitude. His first big break didn't come on a big Hollywood set. It came when he arrived late for an interview with Thom Racina, a gay soap star. Racina didn't have a role for him, but instead had a job as his houseboy. Pitt moved into Racina's home and ran errands, cleaned the pool, walked the dog and reportedly fulfilled "other" needs for Racina in exchange for room and board. Prior to the early 1980s and catching a break, this was Pitt's first foray into Hollywood.


8. Al Pacino – The Godfather
Via en.wikipedia.org
​
In another twist of odd fate, the legendary actor Al Pacino hardly brings about thoughts of prostitution. The leading man has become a household name for his explosive characters who jump off the screen. His role as Michael Corleone, in The Godfather trilogy, and Tony Montana, in Scarface, has cemented the actor's amazing career. But prior to this Oscar winner getting gigs in Hollywood, he had to work the streets to survive.
During early times in his career, Pacino was homeless and struggling to get meals. Pacino lived in Sicily, Italy, after he dropped out of school. Pacino told the New York Post, "At 20, I lived in Sicily by selling the only asset I had—my body. An older woman traded food and housing in return for sex." By the time Pacino made it back to the United States, it took some effort to finally get his career going and when he did, he became one of the most famous actors in Hollywood lore.


7. Denise Richards – High-End Escort
Via fotonin.com
​
Denise Richards is known as a sexual temptress who graced the movie and small screens with explosive roles in the 1990s. She was as hot as any leading lady around. She even rose to the status of "Bond Girl" for one of her epic roles. She also ended up marrying Charlie Sheen, but we'll get to that soon. Before Richards ever appeared on camera, she worked for Heidi Fleiss at her highly secretive escort service.
Richards was a high-end escort who was able to capitalize on her relationships with clients. It is no coincidence that Charlie Sheen was one of Heidi Fleiss' best customers ended up in a relationship with Richards. The dots are easy to connect here, but after gaining favors with her clientele, Richards was finally able to break into Hollywood and left the escort business far behind her.


6. Russell Brand – Male Gigolo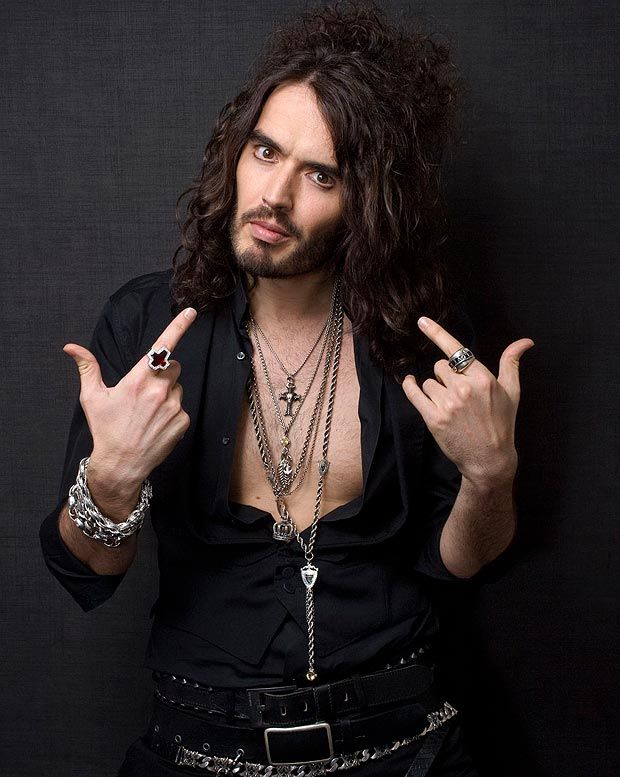 via thesun.co.uk
​
Russell Brand has found a very successful career as a comedic actor, one that has allowed him to mingle with A-List celebrities and even land him Katy Perry as a wife. Brand is very open about his childhood in which he was sexually abused as a child. Brand was also bulimic as a teen. His father wanted to turn him into a man, and at age 16, brought him to Hong Kong where he hand picked out a prostitute for his first official sexual experience. Brand had a rough go of it early in his career, battling demons with his drug addiction and claiming to be a sex addict.
When Brand was young, he has stated that he needed to sell himself (for sex) in order to afford the drugs. He was an escort for a period of time that allowed him to get by before evolving into the celebrity we know today.


5. Raquel Welch – Working Girl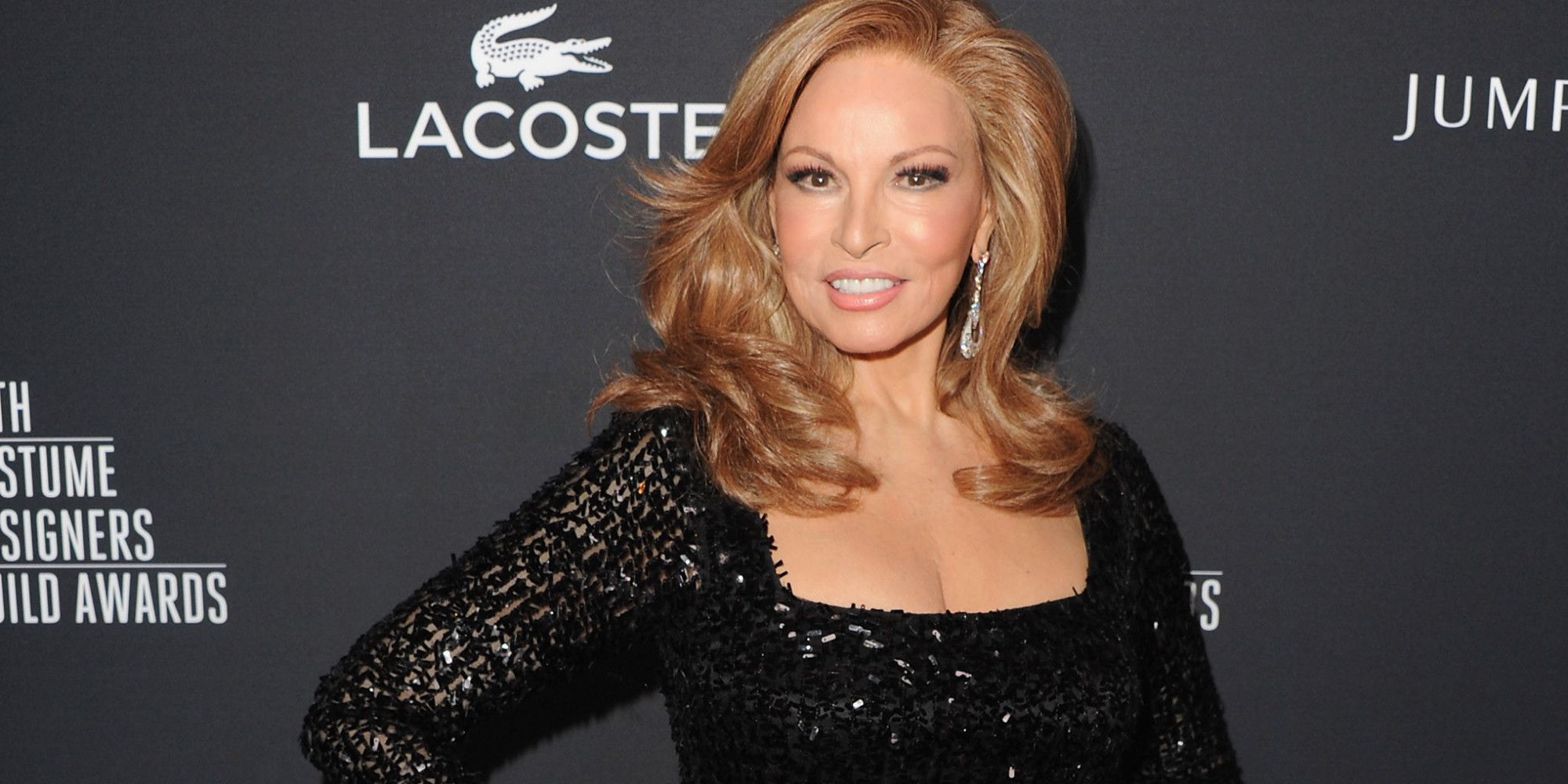 Via www.huffingtonpost.ca
​
Before Raquel Welch was a sex symbol in the 1960s, she went by Raquel Tejada. The young Welch was a sought-after beautiful escort who made excellent money. Welch originally moved to Dallas, Texas with her two children. There, she started a modeling career with Neiman Marcus and worked as a cocktail waitress on the side. While living in Dallas, high-profile officials were rumored to have paid for Welch's services. Welch was making a very good name for herself as an escort and never had any issues taking her clothes of. In 1979, she dawned Playboy's cover. As Welch found success in Hollywood, her days of hooking came to an end. However, men can still dream about her with her timeless spread in Playboy.


4. Tony Danza – Merv's Man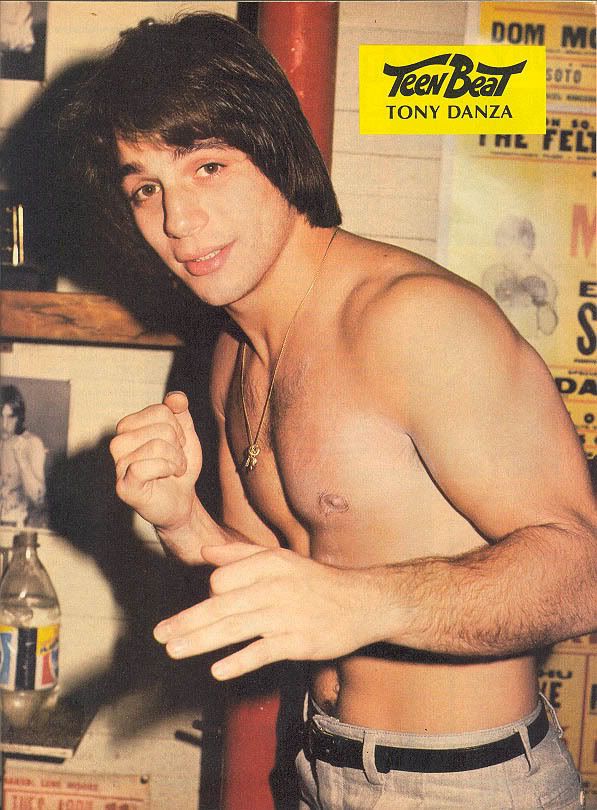 Via pinterest.com
​
Strange and twisted, women aren't the only ones who have had to swallowtheir pride on the way to the top.Tony Danza, notable television star of the 1980s hit, Who's the Boss?, was not the boss early in his career. Danza wanted to make it and while he was in a boxing gym, he caught the eye of a prostitute. She decided to help Danza out and pass his phone number along to a Hollywood producer she had been shagging it up with.
The connection worked as Danza ended up being introduced to the outwardly Merv Griffin. Griffin, highly unusual with some of his behaviors, allegedly paraded Danza around naked (or nearly naked) at various parties and social gatherings. This was not unusual for Merv as he regularly scouted for young men. Danza put in his time with Griffin and it paid off handsomely for him in the end.


3. Joan Collins – London's Calling
Via monsterislandnews.com
​
Joan Collins is a London born legend. Her acting career was launched back in the 1950s where she found some success in her native land. But when she moved out to the United States to get into the movies, Hollywood wasn't as kind. Collins struggled early on to make ends meet and land roles. So, she did what many with a beautiful face and some name recognition do; she became a high-end escort. In doing so, Collins was able to forge relationships with producers and directors all throughout Hollywood as she met them in more intimate settings. After her career was launched, it was rumored that Collins became close with King Fahd of Saudi Arabia, who paid very well for her private services. Others have also stated that Collins was instrumental in helping Heidi Fleiss build her high-end prostitution empire. Either way, Collins has been very active in and around Hollywood.


2. Sophie Anderton – Modeling and Beyond
via fanshare.com
​
Anderton has been a reality TV specialist after her successful career as a model. The British beauty has also endured a great deal of issues with both alcohol and drugs. Anderton would use her celebrity to prostitute herself, charging wealthy businessmen $15,000 an hour to help fuel her addictions. During the day she was drinking a bottle of vodka while at night she feasted on cocaine. When the coke would run out, she would sleep with more men to restock her stash.
Anderton blames modeling for leading her down this dark path. "I'm not alone in going down this path. There is a dark side to the modeling work." Anderton is not the only model who has been pegged as a high-priced escort. It is widely reported than many models partake in this activity and command anywhere from $10,000-$40,000 a night!


1. Nancy Reagan – The "First" Escort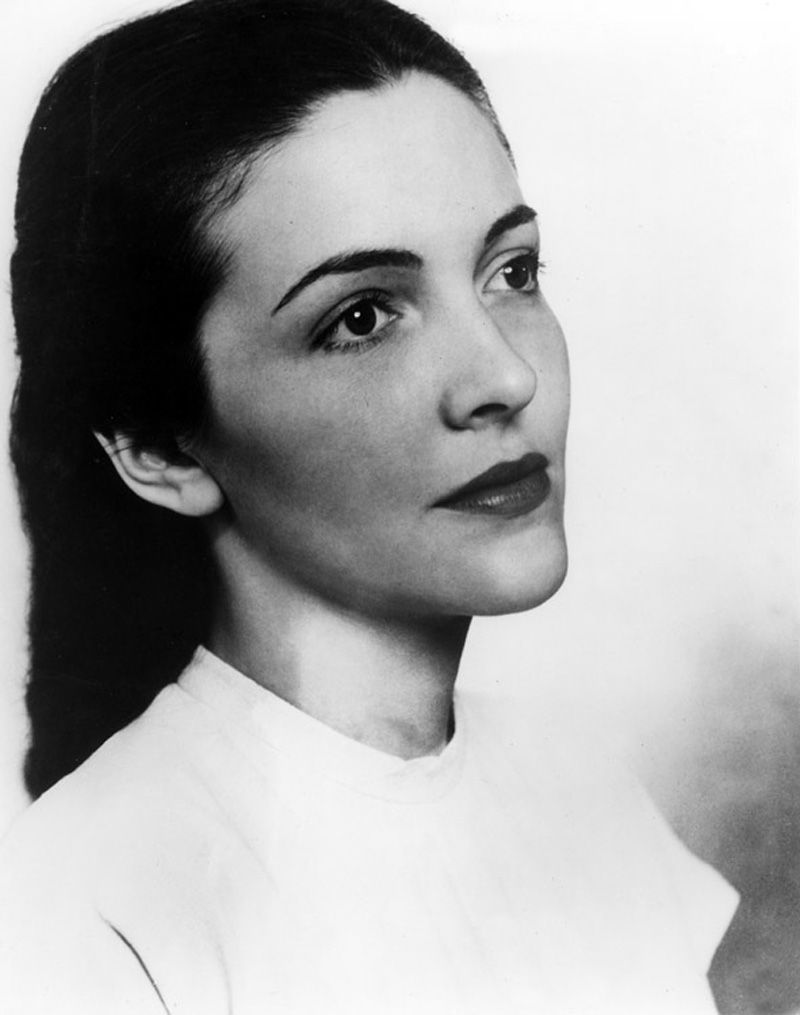 Via jakesguesswho.blogspot.com
​
When I think about the former First Lady, Nancy Reagan, being an escort is not the first thing that comes to mind. The regal wife of President Ronald Reagan had Hollywood aspirations just like her future husband. Nancy Davis (prior to being Reagan) was an aspiring actress and when she arrived in Hollywood, struggled to get roles. She got a job as a "hostess girl." Her job was to help wine, dine and entertain actors the studios wanted to recruit.
Davis dated several actors and gained a reputation in Hollywood prior to her meeting and eventually marrying, Ronald Reagan. Once she met Ronny, all the "escorting" came to an end.