Can you calm down and give her time to develop herself!?? She just barely came out in the public eye! She's still recording as we speak. Just let her live dammit!
In no way am I hating on the beautiful ms. Amera but at this point in her career, she should have had some new content for the American market out.
At this point in her career, Cardi was already putting out content.
You have to strike while the iron is hot.​
And Ms.Amera seems to be missing her prime window because her music is being overshadowed by all of this"Afro-Latina " nonsense like who cares what you are, You want to be a singer
where is the music????
All of the opportunities
she had to talk about her music and generate interest in her music what does she talk about?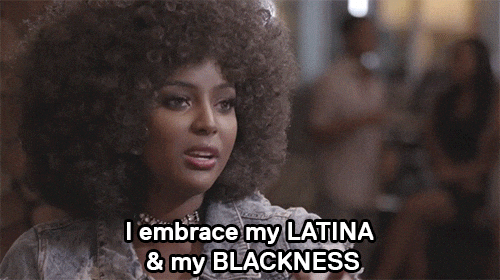 She didn't even retweet that snippet of the song she's " working on ".
1.We have seen every inch of her body, still no music.
2.we see her play dress up in hideous wigs, still no music.
3.Heard
all about
her struggles with being dark skin still no music.
1/30/18-still no music.​