The beginning of the end! The promotion for this season has been pretty nonexistent but Viola will be on Jimmy Kimmel tonight.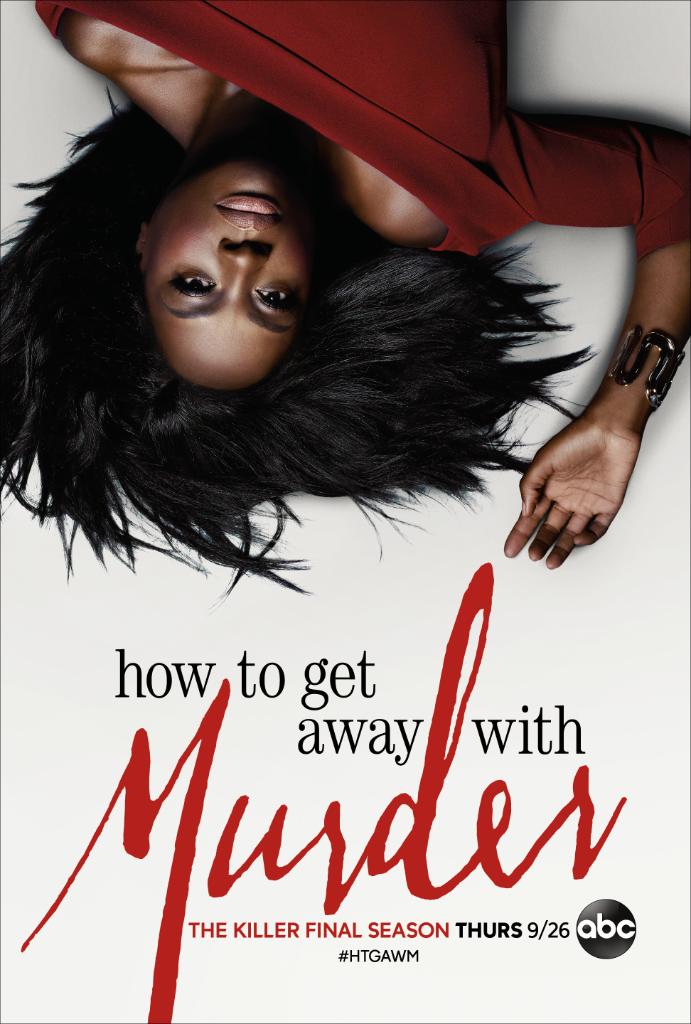 The season six premiere of "How to Get Away with Murder" picks up as Annalise struggles with the personal toll that Laurel and Christopher's disappearance has taken on everyone. Meanwhile, the remaining Keating 4, Oliver, Frank and Bonnie disagree on the possible reasons behind Laurel's disappearance. Tegan handles the aftermath of Emmett's apparent poisoning, and Gabriel wants to take his budding relationship with Michaela to the next level.
Last scene of season 5
Season 5 ended with it being revealed that Laurel's brother is responsible for Nate Sr's and the DA's death. Plus he has been working with the governor to take down Annalise.
Through a "google search" it is revealed that Michaela's father is alive and that Annalise knew him.
Annalise & Frank promise to keep the truth that Ron was innocent from Nate & Bonnie.
Michaela goes back to Gabriel.
Laurel and Christopher go "missing" with Annalise screaming her name.
Here's are some teasers for tonight.:
Annalise gets a new roommate

It's been a while since Annalise has had to put up with someone else leaving their dirty dishes around, but she gets a new roommate in the

How to Get Away With Murder

season 6 premiere. We won't say who it is, but we can say that it's a character we haven't met on the show, yet.

I'm sure it will be Vivian's ass.

Emmett takes a trip

When we last saw Emmett, he wasn't looking so hot. In fact, he was on the floor of his office, clutching his heart, seemingly close to death. Combined with the fact that Governor Birkhead had just accused him of murder, he was having a pretty rough night.

Unfortunately, we can't say too much about how that all turns out in the

How to Get Away With Murder

season 6 premiere, but we will tell you that we do hear Emmett is taking a trip overseas.

We all know his ass is dead.

It wasn't over for Nate. It still isn't over.

Nate Sr.'s death brought out a whole new side of the usually kind Nate in HTGAWM season 5. Once the violent side of him emerged, it was hard for him to keep it under the surface. He even ended up in some legal trouble after he beat up the prison warden for his involvement in Nate Sr.'s transfer.

Season 6 picks up right where season 5 left off, and things definitely haven't gotten any better for Nate. Now that they know who was responsible for Nate Sr.'s death, he's chasing down leads on a whole new mystery, and he's just as angry about it.

I really hate what Pete did to Nate last season to even care.

Somebody finds out the truth about Sam

Ever since the beginning, the characters of HTGAWM have been trying to cover up the murder of Annalise's husband, Sam Keating. It's really the backbone of the show. However, even though Wes took full credit for the murder, it is also still an ever present problem.

In the How to Get Away With Murder season 6 premiere, somebody new finds out the truth about Sam. We won't tell you who it is, or what they're going to do about it, though!

Wes literally killed Sam...why are we still talking about this shit?
Frank finds the key to an 'HTGAWM' mystery In true HTGAWM fashion, there are several mysteries up in the air in the premiere for the final season. Also in the show's typical form, Frank is searching for clues, and he will stop at nothing to get them. In HTGAWM season 6, episode 1, Frank finds the key to one of the season's biggest mysteries.
The synopses have already revealed that Laurel's is "missing" and Frank is determined to find her.

There are three funerals in the 'HTGAWM' season 6 premiere
They might all be real, they might all be fake, they might even be metaphorical. We're not going to say, but we can confirm that the How to Get Away With Murder season 6 premiere features exactly three funerals. We can also say that two of these funerals bookend the episode.

I'm sure Emmett will get the funeral that Wes deserved. I think Nate will die as well.

Somebody says 'I love you' to Annalise
It seems like everybody has been falling in love with Annalise lately. Obviously, it's for good reason. She's powerful, intelligent, and underneath it all, has a huge heart.

In the final HTGAWM season premiere, somebody says "I love you" to Annalise, but we definitely aren't going to tell you who.

This is going to be so stupid just like with Emmett. It will probably be Tegan's ass and Annalise will just be starting at her Or it will be Nate since both Frank & Bonnie have told AK that they loved her. Either way I don't see this "I love you" being reciprocated.

Two couples find a way to relieve their stress

No matter how many dead bodies there are, the characters of HTGAWM have always managed to relieve some of their stress through sex. The season 6 premiere is no exception. We see two different couples trying to distract themselves from the drama with their bodies. We've seen one of these couples getting it on before, but the other couple is new!

There's literally only two couples on the show so it's obviously who they will be and I'm not trying to see either one.
'HTGAWM' screener secrets: 5 teases for the season 6 premiere | Hypable
Who's ready to talk shit!
If you would like to be tagged please add your name I will add you for next week.
HTGAWM season 6 (series finale) tag list
Last edited: