Annalise learns unexpected and shocking details about Sam's past. Meanwhile, Connor and Michaela feel the pressure when the FBI learns there is new evidence in the case; and Frank and Bonnie's history is explored, revealing what originally fractured their relationship
Sneak peek: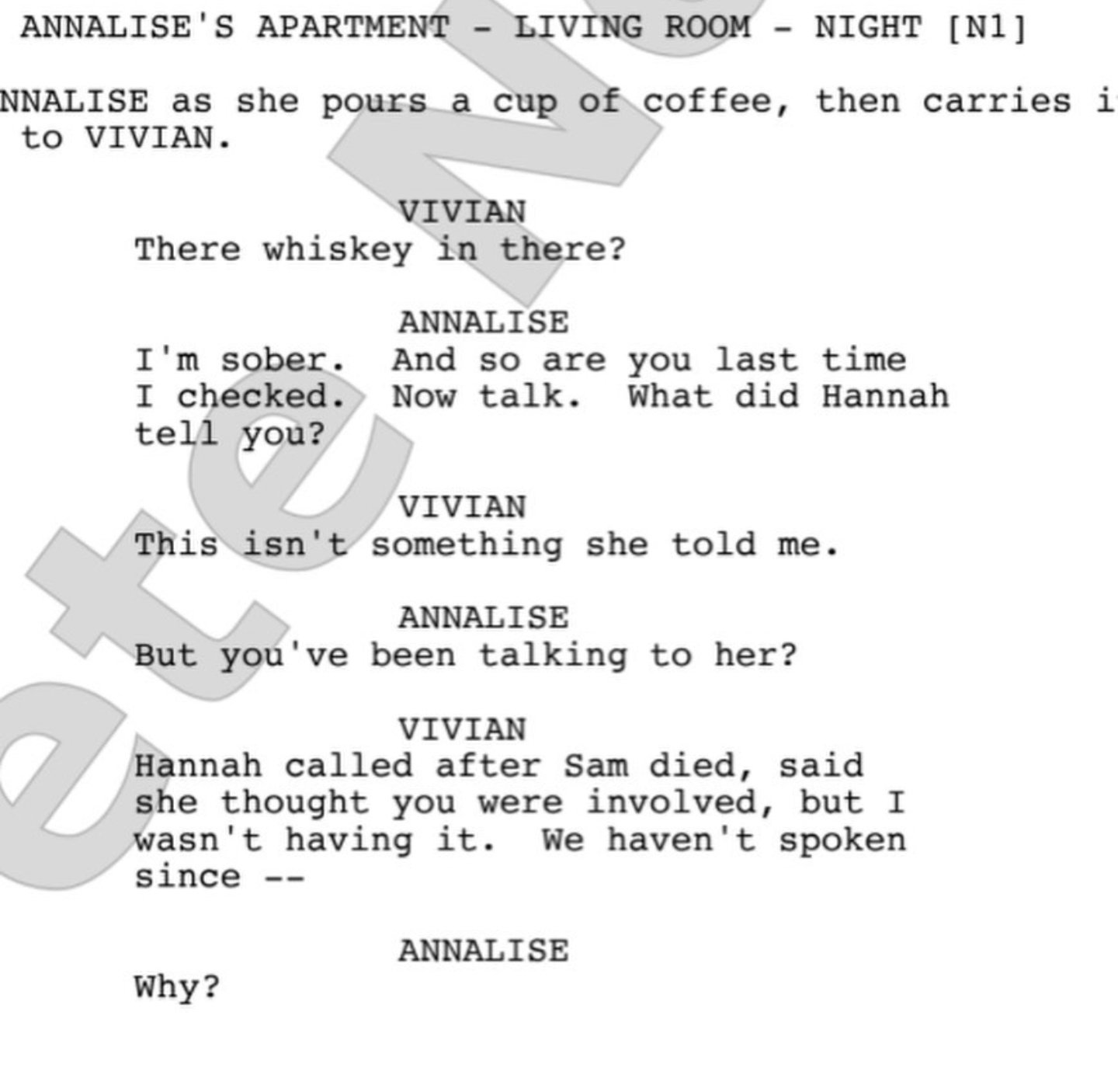 Recap of episode 12:
The prosecution attempts to add the death penalty against Annalise.
Robert makes a final appearance in accomplishing nothing but pointing out Tegan's season long one-sided crush. Anna wants nothing more to do with him.

Frank spends the episode looking for Agent Landford and has Xavier in the hot seat. Instead of trying to get Nate back on her side at Bonnie's suggestion Annalise uses him to get information. Despite Xavier saying that he would testify to the truth of the governor being the mastermind Nate snaps his neck.

Michaela and Connor try to apologize to Annalise but she one ups them and records their conversation and ends up saving herself from the death penalty.

Michaela and her sperm donor bond of over her being conceived because Solomon was trying to get over AK...
In the mist of waiting for her fate Tegan essentially declares her love for Annlalise by telling her that she is the reason she lives.

The episode ends with Vivian telling Annalise that she has a secret about Sam and Hannah.
Any last guesses on what the "twist" is?
Last edited: