I hope this episode is more focused on Annalise than Asher's two faced ass/others blaming AK for their problems.
Will Annalise Keating (Viola Davis) and her law students/accomplices ace the title lesson after six seasons of killings, cover-ups, and other shady deeds? In the drama's final six episodes, "Some will get away with it and some won't," says creator Peter Nowalk. As the FBI and Annalise's enemies close in, the group must decide "whether or not to come clean, to make deals, to turn on each other," he says.

On the subject of her funeral scene and the real vs. fantasy vs. fake-out debate, "Annalise does die, I will say," he teases. "I'll also add, we all die."



'HTGAWM' Debuts Dramatic Teaser for Final Episodes Ever: Watch
"Fans should prepare themselves for a wild ride April 2," creator Pete Nowalk exclusively tells ET. "We'll reveal where Annalise fled to -- and whether she'll be able to escape arrest. Meanwhile, all the characters are left reeling from Asher's murder, a tragedy that will force them to make decisions that could cost them their friendships, freedom and lives."

What's Next on 'HTGAWM,' 'Ozark,' 'Killing Eve' & More Returning Favorites (PHOTOS)
I'm just ready for it to end!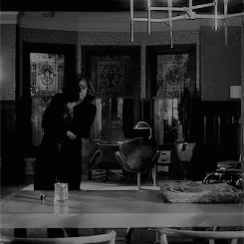 If you would like to be added or removed from the tag list just let me know.
Last edited: