Oklahoma man admits to killing neighbor, eating her heart: report (msn.com)
An Oklahoma man admitted to law enforcement that he killed his neighbor and cut out her heart, investigators said.
According to
The Oklahoman
, while obtaining a search warrant, an agent with the Oklahoma State Bureau of Investigation told a judge t
hat Lawrence Paul Anderson killed his neighbor, Andrea Lynn Blankenship, at her home in Chickasha, about 40 miles southwest of Oklahoma City, and cut her heart out before cooking it and serving it "with potatoes to feed to his family to release the demons."
©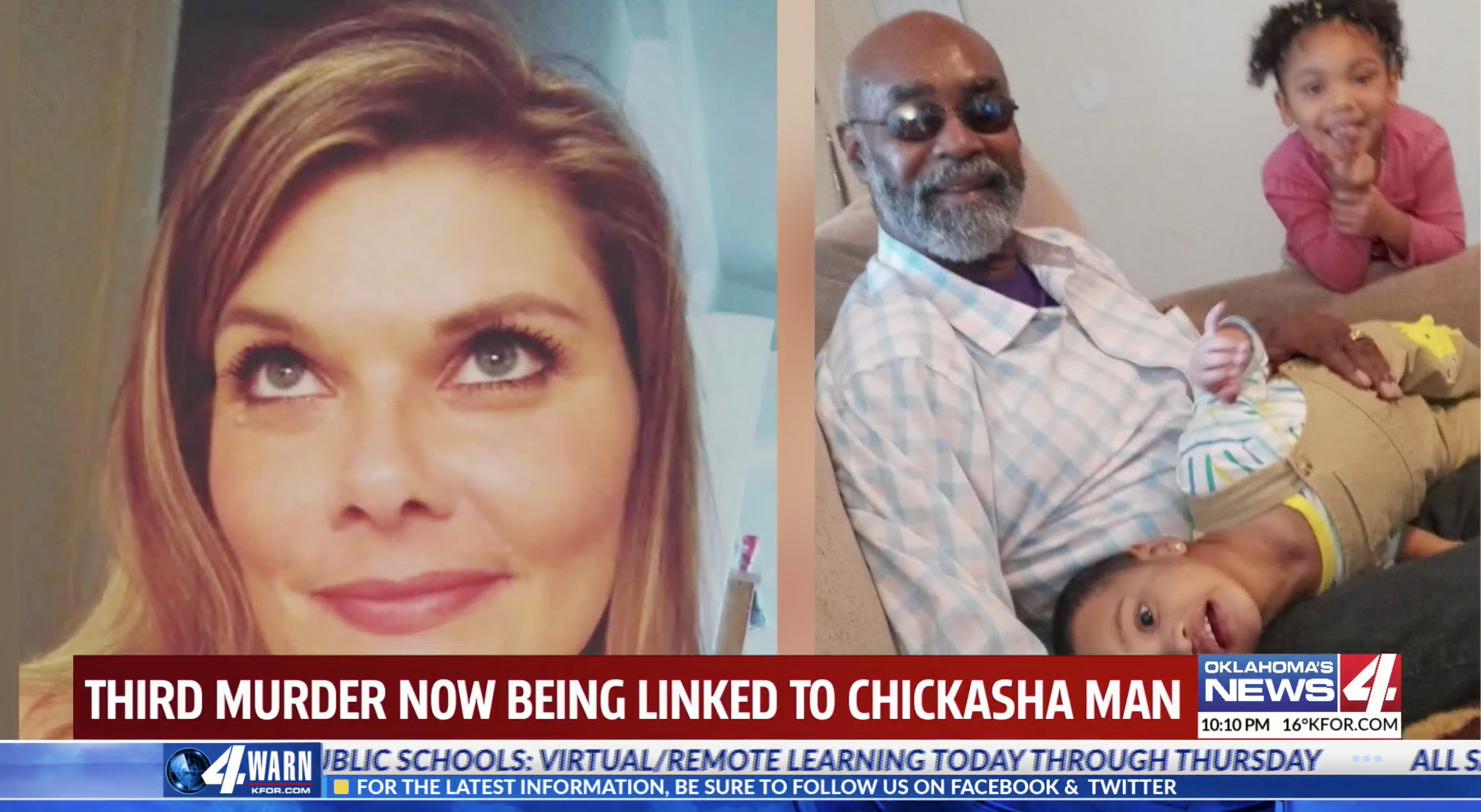 He is also accused of killing his uncle, Leon Pye, and a 4-year-old girl, Kaeos Yates, Pye's granddaughter, at his home that same night. His aunt, Delsie Pye, was also stabbed but survived.

Anderson was found in another room at the house vomiting on pillows and was arrested by officers at the scene.
Anderson later told officers about Blankenship while being interrogated.
He had recently also had a 20-year-sentence commuted by Gov. Kevin Stitt and was released from prison in January.
Anderson, who has a history of drug addiction and violence crime, told a judge in 2017 he took bipolar medication. He was hospitalized after his arrest but was released Feb. 15 and is still in custody at the Grady County jail.
This article doesn't talk about him eating her heart, but expands more on his background:
Lawrence Anderson Suspected Of Killing Leon Pye, Keos Yates, Andrea Lynn Blankenship | Crime News (oxygen.com)
Man Suspected Of Fatally Stabbing His Uncle, Uncle's 4-Year-Old Grand Daughter, Also Allegedly Confessed To Killing Neighbor
Lawrence Anderson is accused of killing his uncle, 67-year-old Leon Pye, Pye's young granddaughter, as well as neighbor Andrea Lynn Blankenship.
Murdered and ate her heart
Uncle and 4 year old murdered

A man suspected of killing an Oklahoma grandfather and his 4-year-old granddaughter also confessed to killing a single mom living on the same street, authorities say.

Oklahoma State Bureau of Investigation (OSBI) announced Thursday that they now believe the fatal stabbing of 41-year-old Andrea Lynn Blankenship "is tied" to the murders of 67-year old Leon Pye and his 4-year-old granddaughter Kaeos Yates, according to a statement from officials.

Authorities believe the same man, 42-year-old Lawrence Paul Anderson, killed all three people and injured a fourth just weeks after he'd been released from prison.



The case began on Feb. 9 when authorities received a hang-up call to 911 originating from Pye's residence. The Chickasha Police were dispatched to the home and tried to make contact with the homeowner.



While at the door, they could hear someone calling for help and forced their way inside. They discovered Pye and his granddaughter dead inside and two others injured. Pye's wife, Delsie, was "maimed during the attack" and transported to a local hospital for treatment, authorities said.

The fourth man, identified as Anderson, was "identified as the person who inflicted the injuries" to the others, the OSBI said in an earlier release. He was taken into custody at the scene and transported to a local hospital for treatment of his injuries.

Anderson has been described as Pye's nephew, local station

KWTV

reports.

While in custody at the hospital, investigators said Anderson "admitted to agents that he also killed a neighbor that lived on the same street as the Pyes."

Officers went to Blankenship's home and discovered her stabbed to death. Authorities believe she was likely killed first, but did not provide a specific timeline.

No motive has been given for the slayings.

Blankenship's cousin Brooke Burris Wofford told

KFOR

the 41-year-old had been the single mother of two. She had lived alone and was working from home at the time of her death.

"We've lost a part of our heart that we will never get back," Wofford said.

Wofford's grief was intensified after learning that Anderson had been released from prison on a commuted sentence just three weeks before the grisly killings.

"We want to know why this monster who is dangerous was released," she told the station.

Anderson was sentenced to prison in 2006 for attacking his girlfriend at the time and pointing a gun at her. He went to prison again in 2012 for selling crack cocaine near an elementary school, the local station reports.

He received more time behind bars in 2017 after he was convicted of having a gun and sneaking drugs into jail.

But Anderson was released from prison on Jan. 18 after receiving a commuted sentence signed by Gov. Kevin Stitt. The pardon and parole board agreed to grant the commutation in a vote of 3-1.

Anderson told the board at the time that he planned to live in Texas with his daughter, while working at a nearby oil field. However, he later changed his address to his aunt and uncle's home in Chickasha.

Yates' mother told KFOR that she has "random bursts of sorrow" and "complete sadness" in the days since her daughter was killed.

The young girl's dad, Taranzo Pye, who also lost his father in the attack, is struggling with the loss but is comforted to know that both victims may now be together.

"I do know my dad and my daughter are walking in the gates of heaven together," he said. "I can see my dad; he's picking her up saying, 'Come on, Kaeos. Come on with papa. It's going to be OK.'"

The OSBI said the investigation into the deaths remains "active and ongoing."