http://abcnews.go.com/Health/story?id=4284604&page=1
other sources :
http://www.cnn.com/2008/CRIME/02/13/therapist.killed.ap/index.html?iref=hpmostpop
Man Being Questioned in Shrink Killing
New York Case Is Chilling Reminder of Dangers Faced By Psychotherapists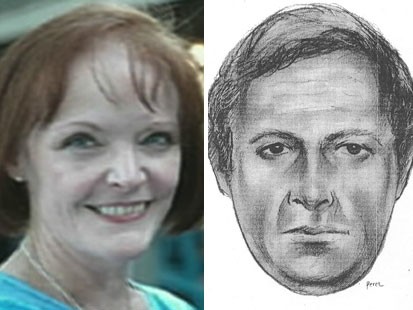 NYC psychologist Kathryn Faughey was found murdered yesterday in her Upper East Side office. The killer -- who police say may have used a meat cleaver to kill the doctor -- is still on the loose. (ABC/AP Photo)

By EMILY FRIEDMAN
Feb. 14, 2008
Font Size




E-mail

Print

Share
A 43-year-old man is being questioned by authorities in Pennsylvannia in connection with the murder of a Manhattan psychotherapist.
Police are sifting through bizarre clues -- adult diapers, a bag of knives, women's clothing, rope and duct tape -- left behind by the man who hacked a 56-year-old Kathryn Faughey to death in a homicidal frenzy.
Sources told ABC News that a man was being questioned by authorities near Allentown, Penn., in connection with the brutal murder. NYPD has yet to confirm whether anyone is in custody or if the man is a suspect in the case.
The manhunt was launched after Faughey was hacked and stabbed to death in her Manhattan office Tuesday night. Fellow psychotherapist Kent Shinbach who rushed to her rescue was severely injured.
Police said Faughey was stabbed with such fury that at least one of the knives was bent from the force of the thrust and the handle of a meat cleaver used in the attack was jarred loose.
In addition to the 9-inch knife and the cleaver recovered at the bloody Upper East Side office, police found a bag filled with adult diapers and women's clothing and another with an additional eight knives, rope and duct tape, according to police.
The suspect was caught on the building's surveillance cameras and was seen entering the main entrance rolling one suitcase and carrying another. He was spotted about an hour later exiting through a basement door. Police describe him as a balding, middle-age man clad in a three-quarter-length green coat, knit cap and gloves.
It is not yet known whether the suspected killer was a patient of Faughey's or Shinbach's, or otherwise related to one of their clients.
Faughey treated patients for everything from depression to intimacy issues, according to her practice's Web site, and one former patient told ABCNEWS.com that she saw the therapist for 15 years, and found Faughey "warm" and "compassionate."
"I'm completely shocked," said Barbara Camwell, 51, who was one of Faughey's patients.
Barbara Camwell, 51, was one of Faughey's patients and started seeing the therapist 15 years ago. "She was definitely the kind of therapist that everyone should have. She always shook your hand or even sometimes hugged you."
There was no key code or lock on the door to Faughey's office waiting room, Camwell recalled, but there was always a doorman on duty.
"Faughey was an amateur photographer and decorated her office with her work," remembered Camwell. "The office was very placid and meticulously kept. There were two comfy chairs and a rocking chair."
Camwell said that while she met quite a few patients in passing at Faughey's office -- many of whom she remembered as being victims of domestic abuse -- none of them made her feel uncomfortable.
While it has yet to be determined whether the man who killed Faughey was one of her patients — or connected to a patient — violence against therapists isn't uncommon.
A nationwide survey of psychotherapists conducted by the American Psychological Assocation found that almost 40 percent of therapists reported having been attacked by a patient on one or more occasions. Forty-nine percent responded that they had been verbally threatened with physical attack.
Video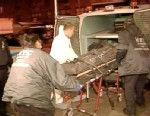 Hunt for Patient After Hacking Death
Can Psychotherapists Miss the Signs?
Patients who suffer from personality disorders, schizophrenia, paranoia or are anti-social are some of the most high-risk patients for violent behavior, according to Peter Kanaris, a New York-based clinical psychologist. But therapists' awareness of these conditions can't ensure their safety.
"Experienced therapists are in the best situation to deal with a population accustomed to acting out, but it still doesn't guarantee safety and there still remains an element of risk," said Kanaris.
While he has never been physically threatened by a patient, Kanaris said that one man who was seeking treatment for his failing marriage made him particularly nervous.
When the husband began to realize that his marriage was doomed, he showed up at Kanaris' New York office drunk and hostile, the doctor recalled.
"I immediately sensed the potential of violence, and thought that maybe he wanted to stick it to the therapist who wasn't able to save his marriage," said Kanaris, who eventually defused the patient without incident. "Often patients in marital counseling will vent their anger about their failed marriage toward their therapist