Yes there has been many speculations and maybe one confirmation, i just thought of sharing this with the LSA Family ....
According to Youtube's godourfather1, he/she/they claim to be in be in the know..... This person won't reveal their ties to the King but made sure to defend mike and the assumptions that he was in a relationship with joanna thomae...
Here is the link...[ame="http://www.youtube.com/watch?v=lt6dU_ZsFv4"]Michael Jackson & Joanna Thomae -The Real Story - - YouTube[/ame]
Michael Jackson was dedicated to long time girlfriend not Joanne Thomea, he was nice to her just like he is nice to all his fans. She overstated her relationship with him. His real girlfriend will never come out , if you knew Michael you could see her influence on him..... they were amazing together
godourfather1
6 months ago
l had a response so l will answer, MJ and Joanna Thomae were not in a relationship is a lie if you are gullable to believe this then you are silly. l know the truth thats why l am talking. Michael Jackson had a girlfriend for 9 years she was closer to his age, they were getting married. He was loved her not anyone else, it was not Thomae..it never was and if she said it was she is lying she was a fan...he had someone he adored it was not Lisa marie. This is not speculation it is the truth
godourfather1
4 months ago
Fiona3000. Yes a few people know who his girlfriend was and his children would know as well. But they will not reveal it because MJ and she would not want this, he protected her. He did speak about her to a very few people they were planning to marry but he unfortunately died before this could happen. Had they married he would not have died she was a health fanatic, he was waiting for her to arrive when he died.
godourfather1
2 months ago
Michael jackson wanted to be seen with girls because he wanted to show he was not gay and he did not fancy boys. He did this with many girls including Joanna, his real girlfriend did not want to be seen, you will never see her. Joanna was way to young for him anyway. He was very kind and tried to make some of his fans dreams come true. He was waiting for his real girlfriend to arrive when he died they were going to live together, unfortunately she got there to late.
godourfather1
1 month ago
Dear xley384, l can't reveal that because someone close to him never would.
His life was not a mess like the press has made out, he was not a drug addict, he could not sleep that was his issue. He was not murdered either but was an accident, the doctor should have taken care of him not given him all that stuff.
It's easy to see Joanna was not the one..... they never ended up together. MJ was waiting for the real one when he died...he would not have died if she had been there.
godourfather1
in reply to
xley384
(Show the comment)
3 weeks ago
Dear everyone, Joanna does not know the real reason MJ took any notice of her...she was only a fan, you see she only knows her side...l know his side and l can tell you he was not in love with her. He had a girlfriend already who he loved and was with to the day he died. They were going to marry. if Joanna knew the truth she would never has posted this rubbish online or done interviews. The real ones never would. Same as Tatiana she thought everything when there was nothing. This is the truth.
godourfather1
2 weeks ago
Dear fed
real, Get real...give Michael Jackson some credit will you... he did not take her to his room to do the wrong thing, why do you believe this crap. Joanna has no idea why he even took notice of her, if she knew the truth she would not like it l cannot say. MJ was not in love with her or even interested in her, he did what he did for a reason she has completely overstated their friendship...she is only a fan l know this 100%.
godourfather1
in reply to
fed
real
(Show the comment)
2 weeks ago
dear xley384, l can't reveal anymore l am sorry. You see the real people behind him don't come out it's the fake ones that do and want the attention. I wish they would all just leave him alone and let him rest in peace.
godourfather1
in reply to
xley384
(Show the comment)
2 weeks ago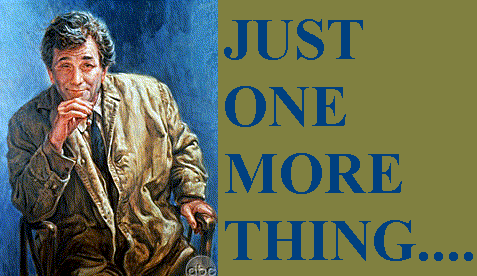 FEEL FREE TO JOIN IN AND EXPRESS YOUR VIEWS... PLEASE BE RESPECTFUL OF OTHERS OPINIONS AND BELIEFS.. THIS THREAD IS NOT TO BASH AND/OR REVEAL HIS GIRL'S IDENTITY... ENJOY!